Live Web Show (August 30th) With InfoSec Guru Richard Stiennon.Register to win a free copy of his best seller "UP and to The RIGHT". Richard's book has been written to guide technology marketers and executives in their journey to the Leaders Quadrant. This is essential reading for ANYONE responsible for....
Read the rest of this story with a free account.
Already have an account? Sign in
Author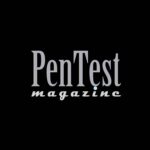 Pentest TEAM
Sign up to receive a FREE EDITION of PenTest Magazine!